We market agricultural products with No.1 share in Japan to support production of highly value-added fruits and vegetables in Vietnam.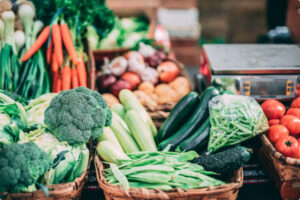 We are contributing to build a highly-safe food supply chain for fruits and vegetables in Vietnam, from harvesting, processing and distribution to consumption.
Inabata Vietnam provides farmers in Vietnam with reflective films, which increases color and sweetness, and modified atmosphere (MA) bags, which keeps freshness of fruits and vegetables.
Features of Reflective Film
Diffuses sunlight for effective cultivation of sweet and vibrantly coloured fruits.
Additionally, the sunlight diffusion effect reduces pest damage and contributes to the reduced need in pesticides. This leads to increased of high quality fruits and flowers.
We mainly deal with "Kokage Multi®" of Okura Industrial but we also can offer other reflective films. Please contact us first.
Features of MA (Modified Atmosphere) Bags
Fruit continues to breathe even after harvest. Doing so consumes the nutrients it contains, which leads it to ripen over time, and decreases it's visual appeal, nutritional values, and quality.
The MA Bag can control its amount of oxygen and carbon dioxide. Therefore, it coerces the vegetables inside to restrain from breathing to hold their freshness.
Our Reflective film and MA bags have No.1 share in Japan which is a country with an established reputation for safe and quality vegetables.
Additionally, we can provide plans for delayed delivery of fruits and flowers for added value, and provide the necessary services to complement your needs at any time.

We are always ready to advise our partners on suitable plastic materials, so do not hesitate to contact us at the contact below: