VMI vastly and financially reduce your lead-time on materials procurement and self-storage requirements.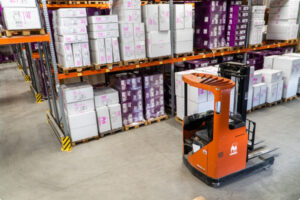 Are these problems familiar to you? Being afraid of the lack of materials and then ending up with a surplus of stock? Import costs being too high for particular parts from the outside of Vietnam which is the only way to procure what you need?
Inabata Vietnam Co., Ltd. offers VMI (Vendor Managed Inventory) service which we procure, stock and manage clients' materials in Vietnam, utilising the know-how cultivated by years of warehousing plastic and chemical products.
Using our VMI service means clients vastly reduce inventory and lead time when procuring materials.
The following are the benefits of Inabata's VMI service.
MOQ (Minimum Order Quantities) can be small which helps customers avoid carrying surplus stock.
Inabata Vietnam Co., Ltd. stores materials in Vietnam, so transport costs and times are vastly reduced.
Relying on the industry experts here at Inabata Vietnam Co., Ltd. allows buyers to engage in trouble-free and secure trades.
Please feel free to contact us. Our experts will come to you with the best way to control your inventory.
3 benefits of using VMI


Reduced transport times and costs

The structure of the VMI service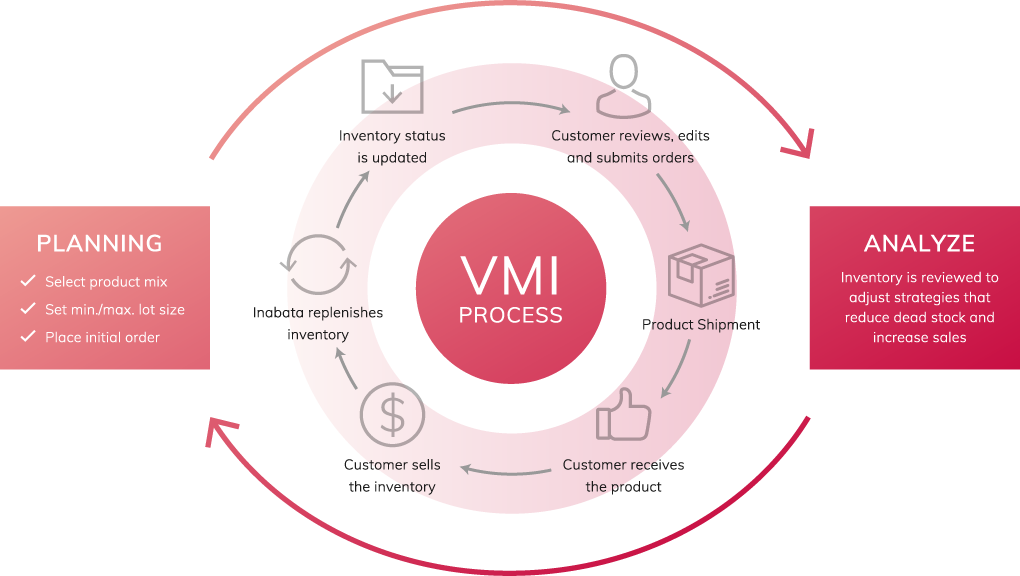 We are always ready to advise our partners on suitable plastic materials, so do not hesitate to contact us at the contact below: