We provide bioplastic for office supplies industry and home appliances industry.
The bioplastics supplied by Inabata are patent rights in 12 countries and contributing significantly to solving the environmental pollution problem from plastic waste.
Bioplastics achieve many quality certificates, satisfying the most demanding manufacturing requirements. This bioplastic, which is produced from biobased material, has 04 great advantages compared to other bioplastics and regular plastics.

After years of research and development, bioplastic provided by Inabata has a much lower price than typical bioplastics and similar to regular plastics.

Utilizing agricultural waste
Bioplastics are made from agricultural waste such as empty fruit bunches (EFB) from oil palm trees, rice husks from rice production which do not affect food security.

Bioplastic made from palm shells and rice grains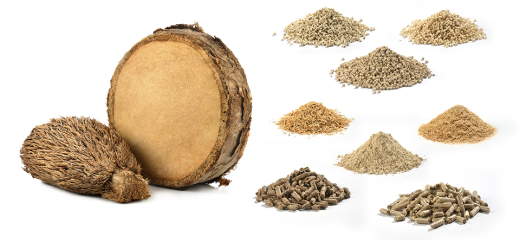 *Bioplastics are made from empty fruit bunches (EFB) from oil palm trees, rice husks*

Environmental protectiong
Bio-plastics are more environmentally friendly than regular plastics as less fossil energy is required for their manufacturing and lower green house is emitted.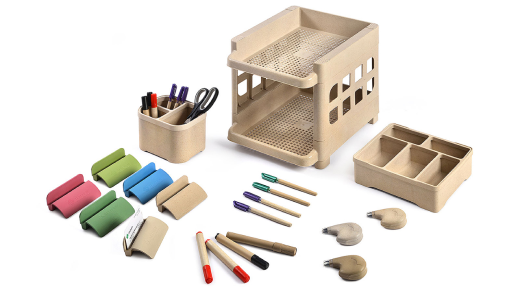 *Bioplastics are more eco friendly*

The process of production, transportation and preservation is similar to regular plastic
Bioplastic has the same properties of regular plastic, their transportation and handling process are also similar. The production process of bio-plastics require minimum modification of current tooling, and there is no need for manufacturers to change existing production system. Hence Inabata bioplastics is able to provide competitive pricing.
The properties of bioplastic and PP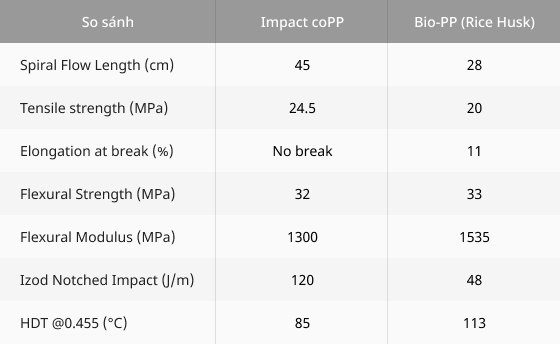 *Note : Barrel Temperature set at 185-195C, molded at JSW 110 Ton injection molding machine
*Data from Texchem Polymers Sdn Bhd
The properties of bioplastic and HIPS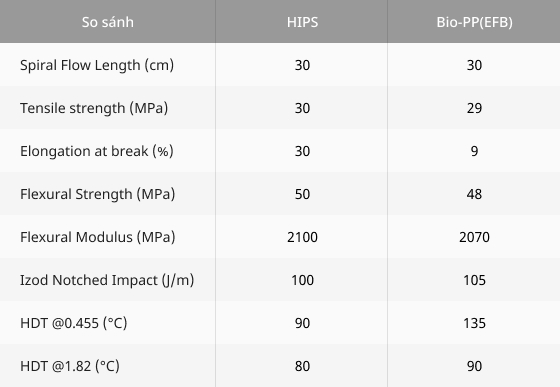 *Note : Barrel Temperature set at 185-195C, molded at JSW 110 Ton injection molding machine
*Data from Texchem Polymers Sdn Bhd

We are always ready to advise our partners on suitable plastic materials, so do not hesitate to contact us at the contact below:
Bioplastic products